5 min read
Discover New Opportunities for Your Photo Product Business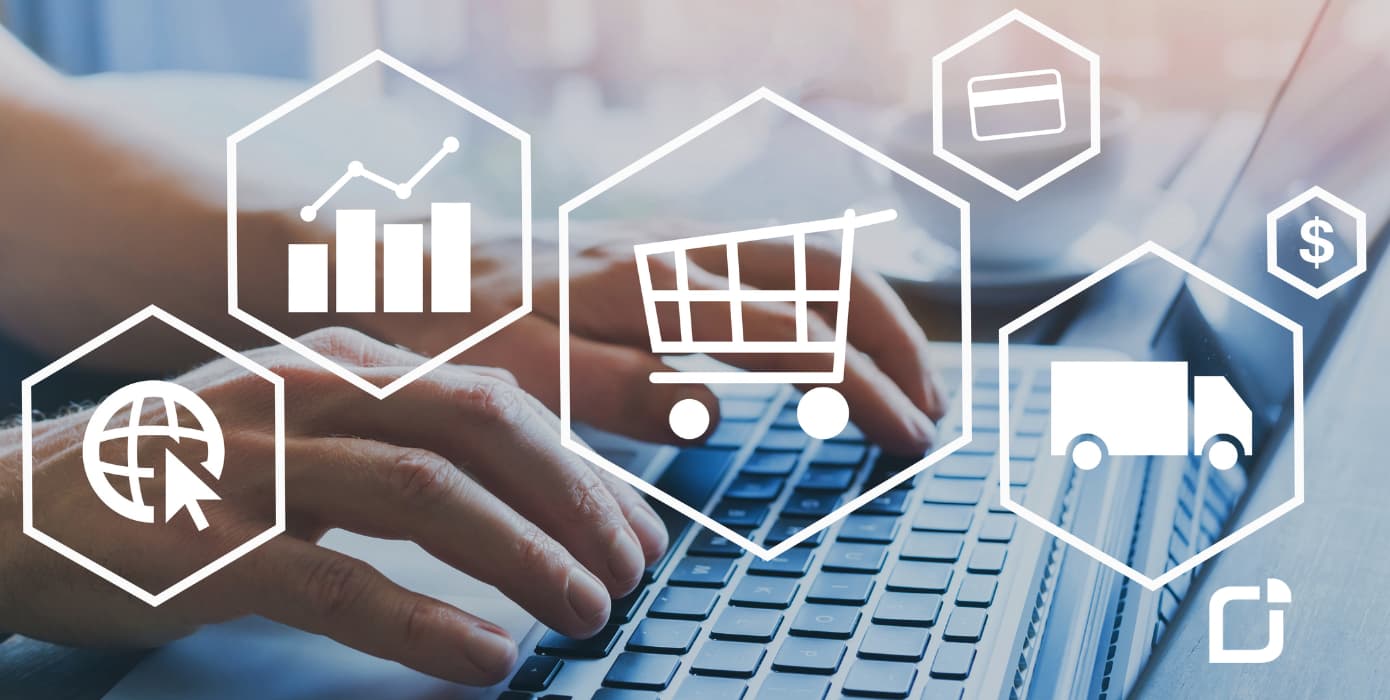 The photo product and print industry is big business. Projected to be worth $27.33 billion by 2027, the industry benefits from a continuing craze for personalization. Indeed, 60% of consumers say they would become regular customers after a personalized shopping experience. ip.labs' turnkey print and design ecosystem lets brands make the most of that trend by integrating photo product editors directly into existing photo or e-commerce mobile apps, transforming customer image banks into personalized photo business opportunities.
---
Contents
---
Print and Design Journey
The first step for brands looking to offer personalized photo products to their customers is enabling design capabilities within their platform. By either building their own solution in-house or partnering with external providers, retailers can expand their service offerings and empower customers to design their own personalized products for printing.
In order for those designs to come to fruition, the design software must be paired with a storefront to process orders, ideally one which is seamlessly integrated with the design process to reduce any friction in the customer experience. Once an order is submitted, the next step on the journey involves liaising with a producer capable of printing the products, and billing and invoicing them for their work. Once the completed product is delivered to the customer, the buyer journey then enters the post-purchase phase, and customer service takes over to manage any potential issues or inquiries.
The print and design journey is far from simple; each of these phases form an intricate cycle involving many different stages and stakeholders. Implementing these services can be both expensive and time-consuming, and taking on this challenge independently may be unrealistic for some of the smaller retail companies who could benefit most from photo commerce.
A Real-World Example
ip.labs is unique in offering an end-to-end solution that handles every stage of this print and design journey, taking a mobile-first approach that seamlessly integrates with existing retail platforms and mobile commerce applications. Let's break down the journey in full for a classic photo product item—a mug—produced by a business using ip.labs' solution.
First, we provide our white label photo commerce software, helping businesses to deploy and integrate the solution with their existing platform, and transform the white label solution into their own, fully branded toolkit. Employing a white-label photo solution sidesteps the costs and risk of in-house development, while matching the unique brand look and feel for a fluid customer experience.
At that point, customers can use those same e-commerce applications to design and order customized photo products directly from their favorite businesses, with features including automatic layouts, pre-set designs, and smart face recognition.
When a user places an order, ip.labs handles the sourcing, production, printing and fulfillment process via a global fulfillment network backed by FUJIFILM and other strategic partners, pairing that with continued post-purchase support to resolve any potential issues and further increase customer loyalty.
A Broad Range of Use Cases
Brands and retailers already managing customer photos on a regular basis represent a prime opportunity to integrate personalized photo product offerings, but this is not the only eligible use case. ip.labs' print and design ecosystem can adapt to all types of online retailers, from photo businesses to e-commerce shops that have no prior photo product experience. Most retailers have the potential to expand into the personalized photo market—they may just not realize it yet. Here are just a few of the different business types that stand to benefit.
Retail Stores
Allowing customers to design their own customized products, such as photo books, mugs, and calendars, enables customers to have a more memorable shopping experience and ultimately helps to increase customer loyalty. Additionally, leveraging ip.labs' global fulfillment network, businesses can cater to a global customer base with the same level of service as if they were local.
Pet Food Chains
The love of an owner for their pet knows no bounds. For a pet food chain with a ready supply of owners and their animals, enabling customers to create personalized products with images of their pets is something of a no-brainer. While it's possible to outsource this service, using a white-label photo commerce solution means brands can help their customers create personalized items without having them leave their ecosystem.
Online Photo Businesses
Businesses who deal directly with customer photos are sitting on a treasure trove of images that they have the potential to upsell. One of the simpler methods of adding that value is by enabling customized photo product opportunities—particularly during seasonal peak times such as Christmas.
---
Start your print & design journey
By handling the entire print and design journey from end to end, ip.labs complete print and design offering helps retailers and photo businesses easily unlock the potential of customer photos and dip their toes into an otherwise unexplored area of highly demanded business. Whether you are an online photo business, photo scanning service, e-commerce shop, or mobile commerce brand, there may be some untapped potential to uncover in the personalized photo product realm.
If you are ready to boost your brand or to learn more about how ip.labs can help you at every stage of the print and design journey, download our info sheet, or visit our website.

Hey there! I am the digital marketing manager of ip.labs! I love the whole process of article creation and enjoy writing blog posts. They not only provide the readers with great information but help me, as a digital marketer and writer, learn a lot of new things throughout the research and blog post finalization process. It is a win-win situation! P.S. Hope you like my blog posts!
FEATURED
PHOTO BUSINESS NEWS RIGHT INTO YOUR INBOX
Sign up for the ip.labs monthly now