6 min read
10 Tools Your Photo Business Can't Live Without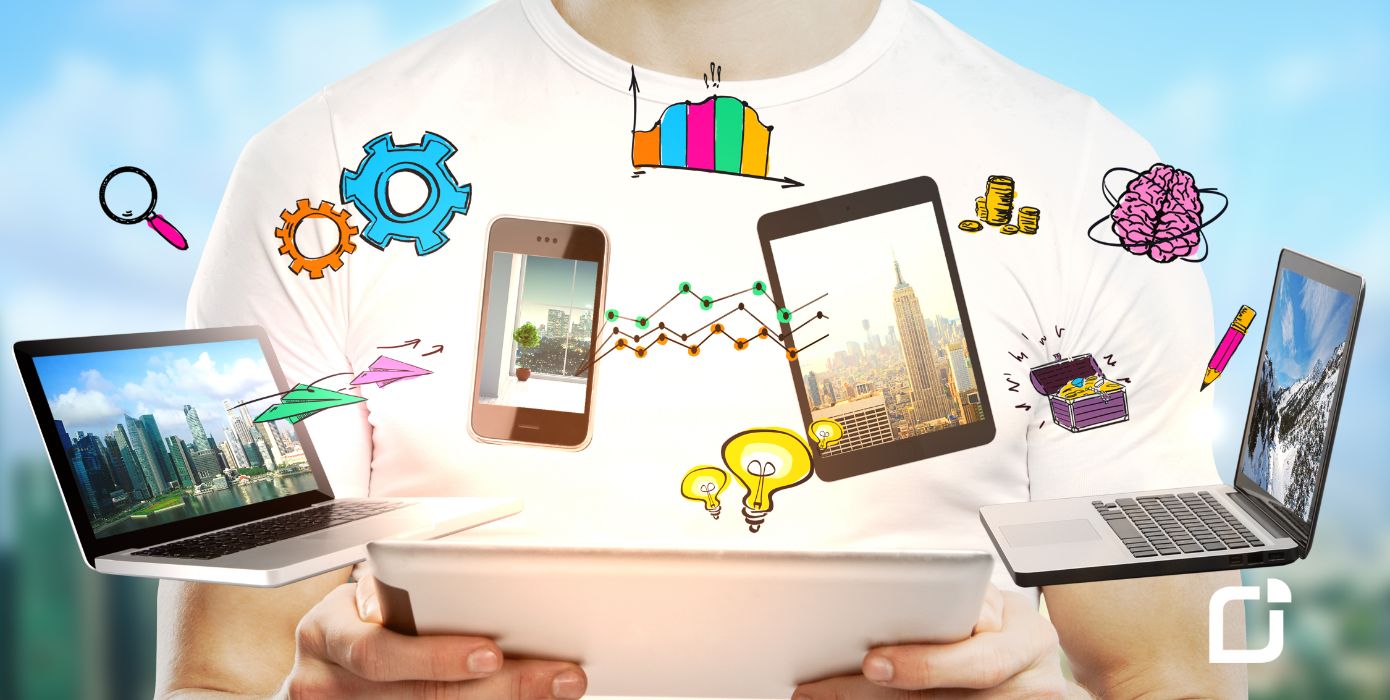 In the increasingly competitive photo product market, standing out from the competition and maximizing revenue requires more than just quality products. To thrive in the ever-evolving e-commerce landscape, businesses need to harness the power of specialized tools, technology, and software.
In this blog post, we break down the top ten indispensable tools that no photo product business can afford to overlook. From professional editing software to personalized product creation and automated workflows, we explore a comprehensive range of tools that will revolutionize your operations, boost customer engagement, and skyrocket your sales. Whether you're an established retailer or a budding e-commerce venture, these essential tools will empower your photo product business to unleash its full potential and take your photo product business from ordinary to extraordinary.
Contents
---
10 ESSENTIALS TOOLS FOR YOUR PHOTO BUSINESS
1. Professional Photo Editing Software
High-quality photo editing software is essential for enhancing images and ensuring product visuals are compelling and professional. Whether you're a photo product company, or an e-commerce retailer looking to expand your core business to include photo product sales, integrating software with advanced editing features and functionalities can help ensure high-quality products and add value to your offering.
From automated layouts and preset designs, custom branding capabilities, and the option to integrate special effects, professional-grade editing software can give your products the competitive edge they deserve and turn first-time customers into loyal ambassadors.
2. Digital Asset Management (DAM) System
Managing a large volume of digital assets becomes seamless with a Digital Asset Management (DAM) system, allowing easy organization, retrieval, and sharing of product images. As your photo product business grows, maintaining an organized repository of digital assets becomes crucial for streamlined management. A DAM system enables efficient asset management, ensuring that the right images are readily available when needed. With easy search capabilities, version control, and metadata tagging, a DAM system streamlines workflows and enhances productivity.
3. Product Customization and Personalization Software
A robust software solution that enables customers to customize and personalize their photo products —be they albums, calendars, t-shirts, or mugs — is crucial for attracting and engaging today's users. Modern-day customers increasingly seek personalized experiences, and offering them the ability to create unique, one-of-a-kind products is a powerful way to drive engagement and increase sales. According to McKinsey, a global management consulting firm, 71% of consumers expect personalization, and 78% of consumers are more likely to make repeat purchases from companies that offer personalization. With a user-friendly interface that integrates tools for advanced customization, users can edit their photos, add texts, backgrounds, logos, and personal designs, to transform the product into a meaningful keepsake.
4. User-Friendly E-Commerce Platform
An e-commerce platform with user-friendly interfaces, secure payment gateways, and order management capabilities is essential for creating a seamless online shopping experience for customers. The platform should provide a visually appealing storefront, easy product navigation, and a hassle-free checkout process. Integrated payment gateways help ensure smooth, secure transactions for a seamless user experience, while robust order management features provide efficient processing and fulfillment.
5. Product Mockup and Visualization Tools
Visualizing the final product prior to purchasing is critical for customers. According to a study conducted by Shopify, businesses that offer high-quality product images and visualizations experienced a 40% increase in conversion rates.
Tools that provide realistic 3D product mockups help customers make informed purchase decisions and visualize their personal creations to refine before ordering. With interactive mockup and rendering tools, customers can preview their personalized designs, exploring different angles and perspectives to inspire confidence and ensure complete satisfaction.
6. Print Production and Fulfillment Integration
Seamless integration with print production and fulfillment services simplifies the order fulfillment process and ensures efficient delivery of photo products to customers, for a smooth customer journey from design through to post-purchase. Integrating your e-commerce platform with a trusted print partner allows for automated order routing, minimizing manual intervention and reducing fulfillment time.
ip.labs relies on Fujifilm's renowned global printing and shipment ecosystem to ensure that orders are fulfilled quickly and efficiently, and to industry standards. By deploying a reliable print and fulfillment network to outsource the processes you may not have the resources to cover internally, you can focus on growing your core business while scaling your activity to include quality photo product sales.
7. Customer Relationship Management (CRM) System
A CRM system helps businesses manage customer interactions, track orders, and personalize customer experiences, fostering long-term relationships and repeat business. By centralizing customer data and streamlining the management of customer contacts, a CRM system enables businesses to better understand their customers, accurately tailor marketing campaigns, and provide personalized support. Tracking customer interactions, purchase history, and preferences allows businesses to engage with customers on a more meaningful level, driving brand loyalty and advocacy.
8. Marketing Automation Tools
Automating marketing activities such as email campaigns, abandoned cart reminders, and personalized offers helps drive customer engagement, conversions, and repeat sales. Effective marketing automation tools help brands create targeted campaigns based on customer behavior and preferences, delivering relevant content to the right audience at the right time. By nurturing leads, re-engaging with customers, and offering personalized incentives, brands can ultimately increase customer retention to drive revenue growth.
9. Analytics and Reporting Software
Insights from analytics and reporting tools enable businesses to track sales, customer behavior, and product performance, facilitating data-driven decision-making and optimization. Analyzing key metrics such as website traffic, conversion rates, and customer demographics helps brands gain valuable insights into their business's performance and adapt their approach as needed. This data empowers informed strategic decisions for sales and marketing, and a stronger, more data-driven business model.
10. Post-Purchase Customer Support
A robust customer support network ensures prompt resolution of customer queries, order issues, and product concerns, leading to higher customer satisfaction and loyalty. Whether it's providing timely responses to inquiries, addressing post-purchase concerns, or offering hassle-free returns and exchanges, excellent customer support is vital for creating and maintaining a positive brand image and customer experience. Investing in a reliable customer support system or choosing a partner that offers this service at a high standard is a surefire way for brands to demonstrate their commitment to customer satisfaction and build long-lasting relationships.
Save Time with a Complete Solution
These tools, when integrated and utilized effectively and in combination, can empower photo product web shops or e-commerce businesses to enhance their product offerings, streamline operations, deliver exceptional customer experiences, and ultimately achieve sustainable success in the competitive market.
ip.labs' robust feature set and all-in-one solution offer everything from advanced, customizable design capabilities to printing capabilities, shipping, fulfillment, and post-purchase support backed by global industry leader Fujifilm. With ip.labs' toolset and services, you can save time and effort by having all the essential features in one comprehensive platform, so you can focus on growing and improving your core business or expanding seamlessly into the personalized photo product market.
For more information, visit www.iplabs.com
Hey there! I am the digital marketing manager of ip.labs! I love the whole process of article creation and enjoy writing blog posts. They not only provide the readers with great information but help me, as a digital marketer and writer, learn a lot of new things throughout the research and blog post finalization process. It is a win-win situation! P.S. Hope you like my blog posts!
FEATURED
PHOTO BUSINESS NEWS RIGHT INTO YOUR INBOX
Sign up for the ip.labs monthly now