4 min read
My Internship at ip.labs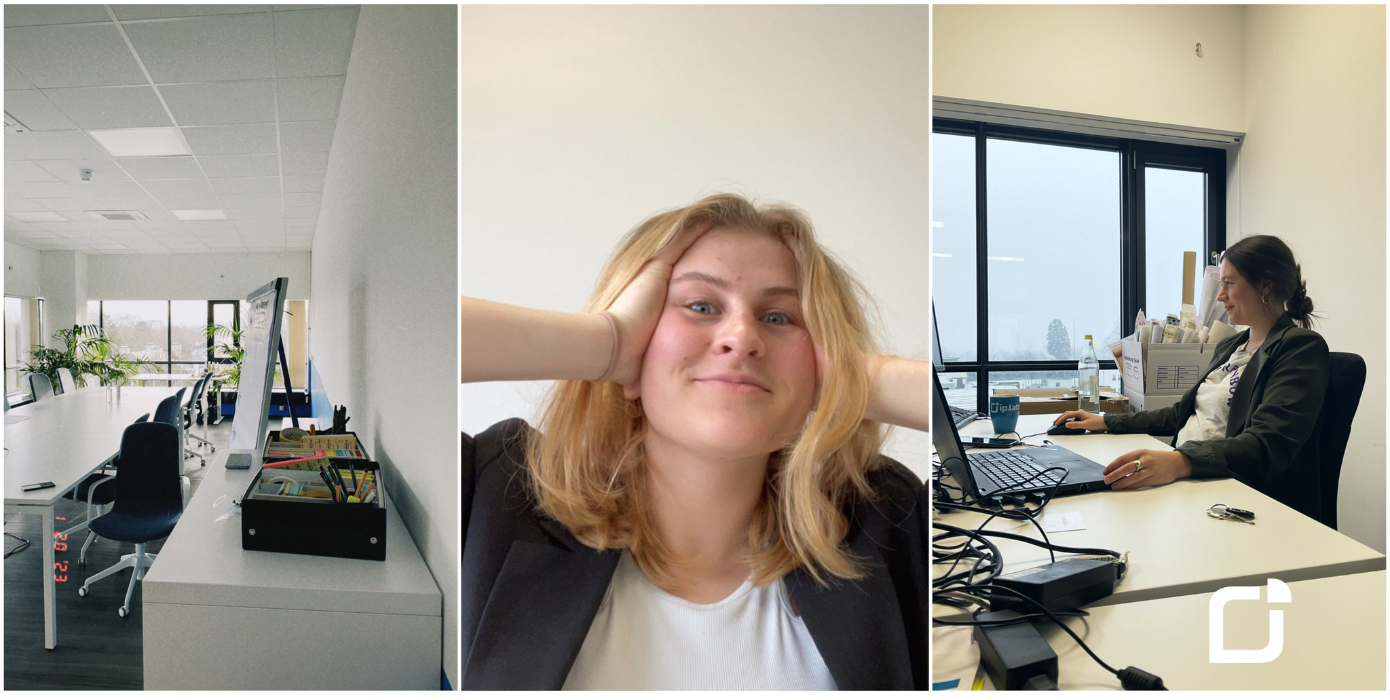 "Hello, everyone! 👋
My name is Vita and I'm 15 years old. Yesterday I started my 2-weeks-internship at ip.labs in the P&O team. I met some of you yesterday and I am glad to have the opportunity to get to know you!
I'm in the 10th grade (EF) in a Gymnasium in Bonn. I like great conversations, people, organizing, teamwork, reading and beeing creative. Why I'm sure that the next two weeks will be interesting and full of new experiences. Yesterday was fascinating and I'm curious about what is still to come! :)"
That's how everything started.
My expectetions and impressions:
When I came here I didn't know much about ip.labs. Everything was new and it was a big difference in comparison to school-life. At first I felt kind of uncomfortable, because everything was new, but the more I got to know everything and everyone here, the more I found it really nice.
On the first day one of the team assistants gave me a tour of the office. I met everybody who was there that day. After that my teammates explaind the basics, while my laptop was set up. Everybody was really kind. So although everything was unusual for me, the employees and their friendliness made me feel welcome.
Just as I started working, everybody explained that in German I could say simply "Du" and not "Sie" ("Du" is the informal version of "You" and "Sie" the formal one). Sometimes it was really difficult to speak in the informal way, because it was a habit to speak formal with adults.
Also, speaking English a lot of the time was for sure a challenge and quite new to me. So I had the perfect oppotunity to practise 😀 It was really unusual to read everything in English, explain things in English and even take part of a meeting that is in English!
Every day new tasks, new experiences and stepping out of my comfort zone accompanied me.
When I introduced myself and then later also conducted a survey in a chat with everybody, someone who has been working here for 16 years told me, that as of now, I've already posted more than him in our general chat! :)
How my day was:
8:40 I'm in the office
Working
12:30 Lunch
Working
16:45 Say bye to everyone and go
About the topics I've learned:
Taking all the topics together, the goal was to give me insight into several areas. The main topics were "Employers and Brand Values", "Recruiting", "People Development" and "Social Media":
Of course this is just a quick summary, because honestly, I've learned much more. Every topic is just the tip of the iceberg, because this post would be too long if I would explain everything of this iceberg that is under water.
For example if we talk about recruiting there are terms like "intern recruiting", "peer-/teambased recruiting" etc. and long procceces we could discuss about.
My start in every topic was different. In the form of a podcast, an interview, a presentation a post etc., what still hold my interes on starting a new topic. Naturally after that the step of implementing followed.
How I would sum it up:
I learned new procecces of working. How it is when you have a task, you do it and after send it to you colleague who gives you advices after what you finish your work.
I was also fascinated by the fact that I was entrusted with tasks that solved the details of what happens in the future.
After that the days just flew away. This feeling reminds me to a meme a saw yesterday. It shows you the week and how long every day is. Monday is like a whole eternity, Tuesday is a lot shorter, Wednesday is pretty short, Thursday is kinda there but kinda not, Friday is a short preperation of the weekend and then there will be a minute of the weekend.
My week was like this meme, but not because of waiting for weekend, but because the experiences has devourded me.
Now I haven't got problems with say "Du" instead of "Sie", the structures of work and the understanding of the world of the office with adults. To be honest I thought that everyone here would be absolutely 100% serious every time. But as it came out my expectations are not the reality. Actually everybody here is very kind, comunicative, understanding. The atmosphere is cool - groups of colleagues eating lunch together, teams meeting each other and of course here is a positive atmosphere.
So now I'm sad that the time passed that fast and thankful to have the chance to meet everybody and learn that much. It was a brilliant opportunity that I would happily take again.
As an intern in our People & Organization team, it is important to me to show people ip.labs from my perspective. I try to describe my insights authentically and easily :)