7 min read
Giving Your Customers the Ingredients for a Perfect Holiday Photo Product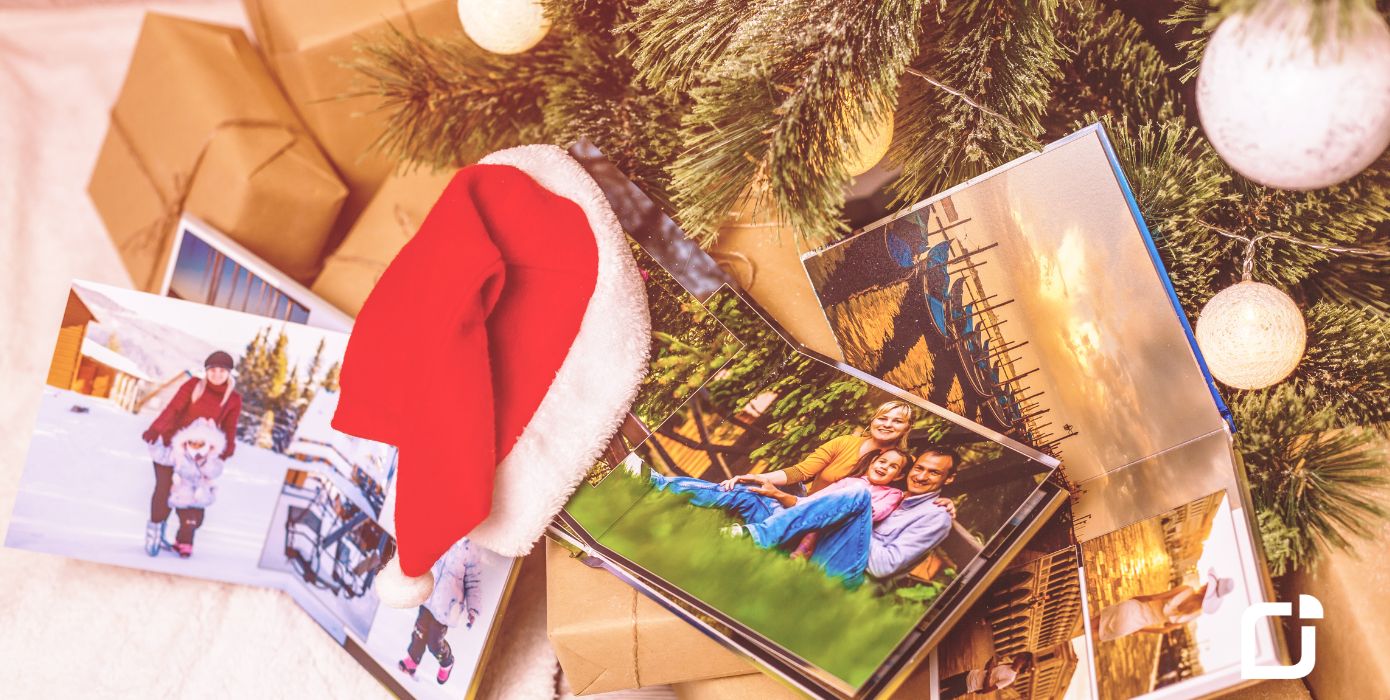 The holiday season is just around the corner, which means now is the perfect time for businesses to ensure they're providing their customers with the tools they need to craft their perfect holiday photo gifts. The power of these tools lies in the varied ingredients: templates, graphics, backgrounds, embellishments, and myriad other design assets pivotal for creating high-caliber photo products.
More than merely offering design tools, having an array of holiday-centric assets ready ahead of time paints a clear picture to your customers: a picture that says you understand their festive spirit, that you're invested in their quest to weave memories into cherished gifts, and that you're prepared to hand them the choicest design ingredients for the job.
Through this blog post, we will show the importance of offering these assets at the onset of the holiday season and explore the templates, images, and imaginative elements that your customers will use to turn their photos into heartwarming holiday presents.
Contents
---
Why Assets Matter
In the world of photo products, assets encompass everything from striking templates and vivid images to evocative backgrounds and bespoke fonts. The potency of the right asset can't be emphasized enough– they not only elevate a photo product's quality and personal touch but also become the catalyst for unleashing customer creativity.
Of course, maintaining a diverse asset repository is important year-round. However, as the calendar edges ever closer to the holidays, the significance of certain assets becomes more and more pressing.
It's no secret that the photo business relies on the holidays for a significant proportion of its revenue. A whopping 50% of photo product sales are registered between November and December as customers from across the globe look to immortalize their festive feelings.
There are several steps photo businesses must take if they're to make the most of this rush. On the operational side, providers need to ensure they've planned for adequate staffing and that their IT systems won't fail under the weight of so many customers.
However, simply ensuring that systems are ticking over won't be enough to send every customer home with a smile. Photo businesses must ensure users have access to everything they need to create the perfect product – and that means getting all the relevant assets in place with plenty of time to spare.
Key Assets to Consider for the Holidays
We know that assets are important, but what should a photo business focus on ahead of the holiday season? Every business has its own niche and unique customer base, but several categories are almost universally important to have at hand.
Templates
Good templates are the heart of any good photo product. Whether dealing with photo books that capture holiday memories, calendars that usher in the new year, or customized greeting cards, it's important to ensure that users have access to solid holiday-themed templates. Examples might include a Christmas-themed photo book template complete with placeholders for family portraits, or a New Year's calendar template featuring spaces for highlighting personal milestones and goals for the year ahead.
Images & Photos
The draw of personalized photo products lies in users' ability to upload their own photos,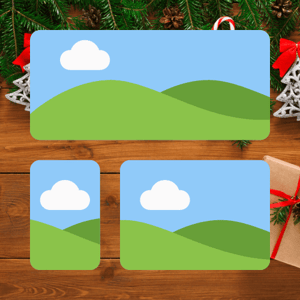 but that doesn't mean you can skimp on your own library of existing images. A gallery of high-definition, holiday-themed visuals can allow users to flesh out their creations and add some fun to their products. This might include options such as festive background scenes of snow-covered landscapes, high-resolution images of holiday ornaments, or even pre-made collage layouts that combine seasonal elements like mistletoe, stockings, and twinkling lights. By offering such options, you give customers the flexibility to enhance their creations and inject a little extra holiday spirit into their personalized gifts.
Fonts
It's easy for photo businesses to fixate on the imagery and forget that words can play a vital role in creating a memorable product. This means that as well as art assets, you also need an array of festive fonts to breathe life into your users' words.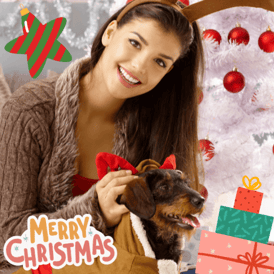 Stickers & Frames
Stickers and frames are like the cherries on top of a decadent holiday dessert - those finishing touches that transform something good into something truly magical. Think about the joy of framing a cherished family photo with twinkling lights or golden bells. Or imagine the delight in adding stickers of playful reindeer frolicking or mistletoe hanging gracefully. These additions can make the difference between a simple photo and a cherished keepsake.
Designed Layouts
For some people, creating their own layouts is half the fun of ordering a personalized photo product. Others, however, want the speed and ease that comes from being able to drop their images into pre-crafted layouts that seamlessly pull assets together. Make sure to make things as easy as possible for these users – nobody wants a customer to abandon their purchase because they didn't have the time to complete it!
The Importance of Diversity
As the holiday season approaches, it brings a symphony of wintertime traditions drawn from across the globe. While many businesses rush to stockpile the quintessential holiday classics, it's worth remembering there's an expansive horizon beyond this. Including assets that reflect this diversity not only acts as a magnet to attract a broad clientele but also showcases a deeper understanding of the season's multifaceted spirit.
Christmas trees, snowflakes, and reindeer certainly have their revered space. Still, embracing the chance to offer Hanukkah menorahs, Kwanza candles, and New Year fireworks can bring benefits of its own. By embracing this broad spectrum and offering assets spanning these varied celebrations, photo businesses tap into a broader market, acknowledging the cultural richness of their customers and the myriad ways they commemorate the season.
It's also worth remembering that stepping away from the beaten path also allows a business to stand out – no matter what direction it might be taking. This can prove vital in a modern, digital marketplace packed with competitors.
Offering unique assets that not only stand out but also echo the brand's ethos creates a memorable connection with customers. These assets aren't mere designs; they're powerful storytelling tools that resonate deeply with users and can help build loyalty.
The Perfect Ingredients
One of the most appealing aspects of personalized photo products is how users feel invested in their creations. After all, personalization and customization are the keys to the entire process. However, just as it's impossible to make a memorable meal without the right ingredients, your users need the right assets to craft their perfect photo product – it doesn't matter how good a customer is at navigating your solution if they're working with the digital equivalent of dry turkey and undercooked potatoes.
Providing users with the best possible assets isn't just about keeping them happy, it can also provide a huge financial benefit for your business. After all, satisfied customers are more likely to become repeat buyers, and expanding an asset pool can be a relatively affordable project. This can lead to a very favorable return on investment (ROI).
By ensuring you're always a step ahead, you can give your users the best opportunity to create a product that doesn't just meet their requirements but exceeds them.
---
The robust feature set and all-in-one solution offered by ip.labs' provides everything from advanced, customizable design capabilities to printing capabilities, shipping, fulfillment, and post-purchase support backed by global industry leader Fujifilm. With ip.labs' toolset and services, you can save time and effort by having all the essential features in one comprehensive platform, so you can focus on growing and improving your core business or expanding seamlessly into the personalized photo product market.
For more information, visit www.iplabs.com
Hey there! I am the digital marketing manager of ip.labs! I love the whole process of article creation and enjoy writing blog posts. They not only provide the readers with great information but help me, as a digital marketer and writer, learn a lot of new things throughout the research and blog post finalization process. It is a win-win situation! P.S. Hope you like my blog posts!
FEATURED
PHOTO BUSINESS NEWS RIGHT INTO YOUR INBOX
Sign up for the ip.labs monthly now