5 min read
Can Your Photo Business Keep Using Google Analytics?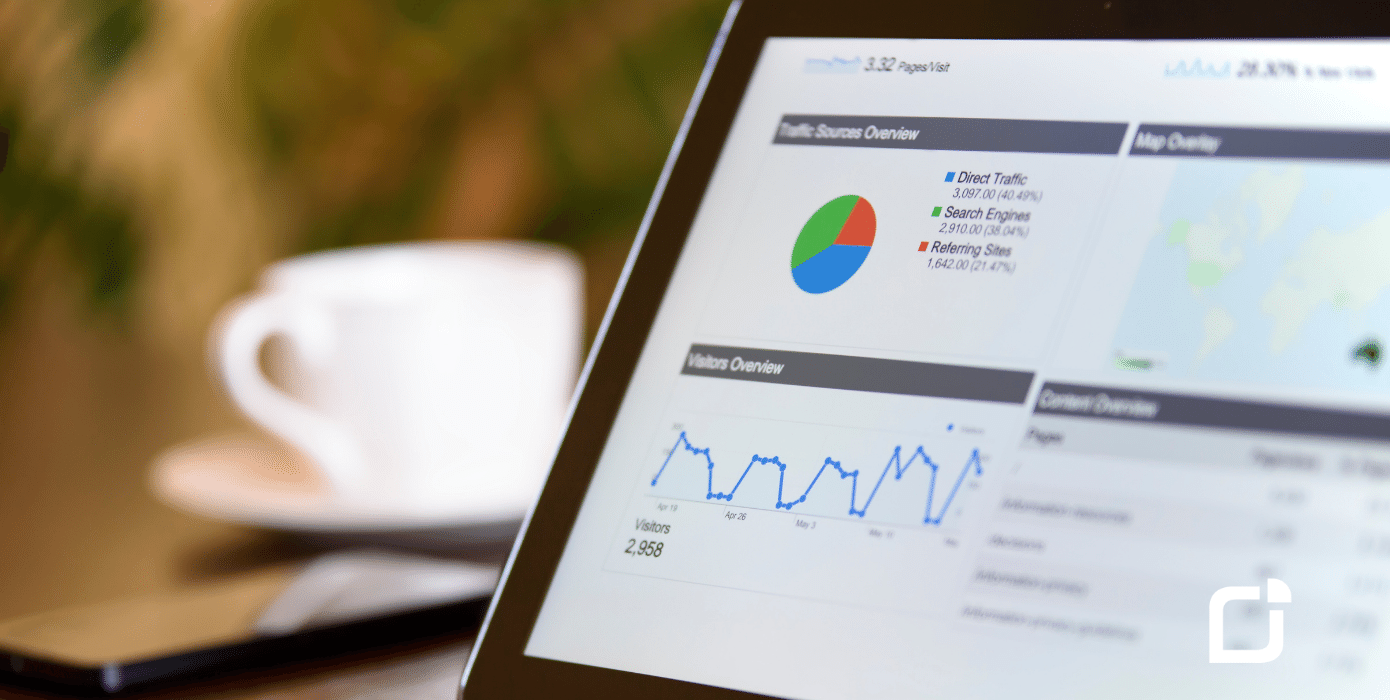 Internet privacy has always been a viral topic and had been the main focus of attention in online and offline communities and platforms. The recent Google Analytics issue adds up to this controversial subject of debate. The whole e-commerce industry is shaken by an Austrian DPA decision these days and is asking what comes after Google Analytics.
The following article will give you a better insight into the trending topic, as well as provide details on the numerous questions arising along with the current Google Analytics situation. On the other hand, it will also present different expert opinions and predictions.
Why Is Google Analytics Important to Your Marketing Campaigns?
You want to analyze your users' behavior in order to provide better results, regardless of the type of service you offer, or whether you have an e-commerce business or an informational website.
Google Analytics enables you to measure and evaluate your customers' habits, user experience, online content, device performance, and other factors. Google Analytics provides you with the data you need to help you develop your photo business's success plan, revealing facts about visitors to your webshop that you probably didn't know before.
Google Analytics offers essential data one can use to improve website performance and increase conversions. Even though there are numerous other analytics management solutions available, Google Analytics remains a free and relevant option for managing and monitoring any website traffic.
The use of this tool is also massive in Europe. It is the most popular statistical application. There are indeed various options that are hosted in Europe or that may be self-hosted, however many websites still rely on Google and hence send their user data to the global US corporation. The possibility that data protection authorities may now progressively deem US services as non-compliant adds to the pressure on EU enterprises and US suppliers to shift to more trustworthy and legitimate alternatives, such as hosting within the borders of the European Union. The Transfer of data between EU and outside EU/EWR is however allowed if several measures are applied as can be read in the General Data Protection Regulation.
What Has Caused The Current Privacy Controversy?
Last week, an Austrian court ruled that Google Analytics is illegal to employ on European websites, putting pressure on governments across Europe. This decision comes only two weeks after the French court penalized Google for violating data protection laws on its French websites.
Back then American corporations were able to negotiate the GDPR (General Data Protection Regulation) requirements in Europe through a framework called ''EU-US Privacy Shield'', which enabled tech companies to access the European market, however, this practice did not last long. According to GDPR, it was ruled null and invalid in 2020 due to data protection violations. According to the American CLOUD Act, US authorities have the right to request personal data from Google, Facebook, and other US providers, even if they are located outside the US. As a result, Google is unable to guarantee a sufficient degree of protection under GDPR Article 44.
European businesses must therefore consider whether to remove Google Analytics from their websites or face a fine for breaking the GDPR. Consequently, the US must modify its surveillance rules, or US providers must host data of European global customers as a second alternative.
How Will The New Court Decision Affect EU-based Photo Businesses?
Many European photo commerce businesses will now have to choose between keeping Google Analytics or switching to another web traffic service. Photo Businesses are also going to face such an important decision. Refusing to cooperate may result in severe penalties. However, it is possible that providers may continue to disregard European regulations and face fines, as not every such operation will be discovered or disclosed. If they are detected, the price might be high. For instance, NOYB (European Center for Digital Rights) has presented a case where the Irish Data Protection Commission imposed a fine of 225 million euro on WhatsApp for breaking data protection regulations. Challenges occur on the daily, and sometimes the difficulties a company has to overcome requires a high caliber decision-making in order to drive a long-term success. For instance, as a photo business, you need to know if the cost-intensive photo book marketing campaign you created was a success. With ip.labs this process will be precisely taken care of as we help photo businesses meet complex privacy requirements by making the implementation of any consent management platform as easy as possible.
According to Guillaume Champeau, head of public affairs at cloud architecture platform Clever Cloud, companies are likely to look at the Austrian authority's verdict and maybe examine alternatives while waiting for additional judgments from other national data organizations.
The ruling does not address a possible penalty since this is viewed as a "public" enforcement action in which the claimant is not heard. There is no indication on whether a penalty was given or whether the Austrian DSB (Data Protection Authority) intends to impose a penalty. In such circumstances, the GDPR allows for fines of up to €20 million, or up to 4% of a company's annual global revenue. However, rulings prohibiting data transfers may be far more costly to certain types of data-mining business models in the long run.
In the end, companies based in the United States will have to devise alternative solutions for European privacy laws. Hosting customer data in Europe would be beneficial, though this would restrict the types of data that could be freely collected and distributed. Until this issue gets solved out, websites that continue to use Google Analytics must request permission from each visitor before collecting any data.
The decision to ban Google Analytics in Austria could be the beginning of a longer chain of events. Other European Union countries are likely to accept, so while Austria may be the first piece of bad news for Google, there seems to be much more to come.
You don't want to miss the next privacy update for photo businesses? Sign up for our newsletter and get any industry & ip.labs news right into your inbox!
Hey there! I am a Content & Marketing assistant at ip.labs and I love the whole process of article creation! I love being occupied with writing blog posts. They not only provide the readers with significant interesting information but help me, as a writer, to learn a lot of new things throughout the research and blog post finalization process. It is a win-win situation!
FEATURED
PHOTO BUSINESS NEWS RIGHT INTO YOUR INBOX
Sign up for the ip.labs monthly now