8 min read
2022 Year in Review: 4 Key Takeaways for Photo Commerce Businesses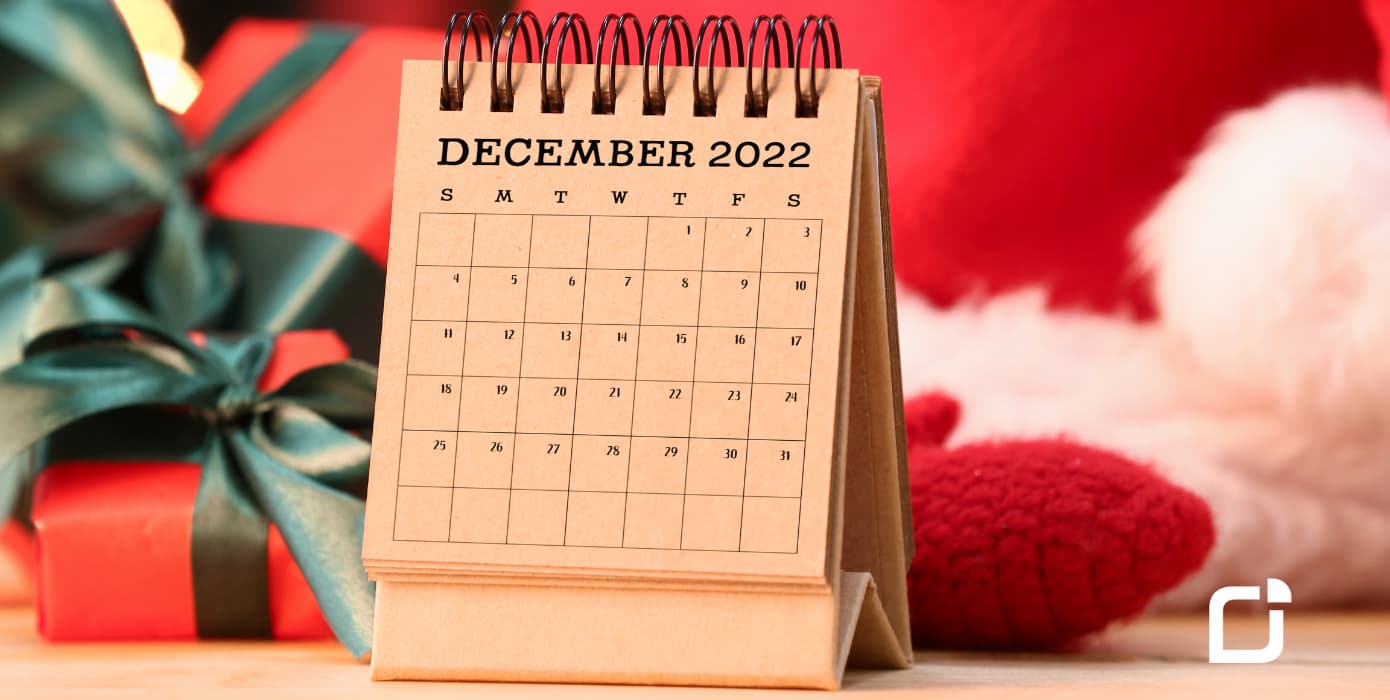 The past year has been a turbulent mix of growth and complex challenges. It started with a positive outlook as the world had begun to recover from the COVID-19 pandemic, which soon transformed into further chaos due to geopolitical conflicts, spiraling energy prices, and the prospect of global recession. 2022 saw the return of physical shops and businesses as well as the return of photography as people began enjoying in-person activities again, which has been a great addition to the ongoing expansion of e-commerce and online photo product services.
Several underlying trends from 2022 deserve to be examined in closer detail. The following article will look at how photo product businesses and e-commerce brands have been shaped by the changes and challenges throughout 2022, and it will also present to the reader 4 key takeaways for online photo product businesses moving into the new year.
---
Contents
---
1. M-Commerce and the Mobile-first Economy CONTINUED TO GROW
As we already highlighted the importance of the mobile-first user experience in one of our previous blog posts, in addition to adding personalised photo commerce to your app business portfolio, providing a seamless and joyful product designing experience is what is going to drive user engagement for apps business. Here are the summarized observations conducted throughout 2022 in regard to the mobile-first economy.
Advancements in smartphone camera tech and ever-growing use of smartphones and tablets as primary devices to take high-resolution pictures in place of professional cameras continues to drive market growth.
Advancements in the computing power of mobile devices have opened avenues for innovative technologies to utilise 3D experiences and Artificial Intelligence to curate memories and create immersive experiences and unique photo product offerings.
Ease of use is essential for the users when it comes to the designing and ordering process. They seek an experience that is intuitive to use, seamless to be used on a platform of their choice, assist them with time intensive tasks and yet provide a joyful designing experience. Hence, providing seamless, multi platform editing software with automatic features along the process is key factor to drive engagement in Photo commerce apps.
In line with this, the increasing preference among millennials and enterprises for personalized and corporate gifting has enhanced the demand for photo printing and merchandise.
2. Digitization: The Buzz Word Still Buzzing
It is important to note that, even though the global pandemic has disrupted economic order in many ways, the photo printing industry remains largely unaffected. Supply chain disruptions and disturbed global distribution channels have forced brick-and-mortar stores to adapt their business models, while many online stores turned challenge into opportunity by optimizing online sales. For e-commerce businesses, this means modernizing inventory and order management systems to cater to any uncertainties. For photo printing companies, this means diversifying offerings and supply chain options to avoid bottlenecks and mitigate potential industry unpredictability.
Stats on how inflation has impacted print companies and forced them to brainstorm alternative strategies — increased productivity, alternative resources, and an introduction of new equipment and products.
The pandemic forced photo businesses to expand their services and embrace an online-first business model, which resulted in a more saturated online market.
One way for online stores to differentiate themselves from competitors = integrating web to print software with your e-store, and allowing customers to upload their own photos and designs.
With so much riding on high-quality e-commerce software development, 44% of e-commerce companies report struggling to find the right solution partner.
ip.labs is one of the few white label solutions offering these services
3. Leveraging Cutting-Edge Technology: Photo Products and Beyond
For brands and retailers to attain the level of customization expected from customers now more than ever, companies must invest in and develop technology that collects and measures valuable data, to deliver personalized customer experience and boost the customer journey. Brands are increasingly leveraging cutting-edge technology including AI-driven software, augmented reality (AR) and meta-trends that can help boost customer experience or upsell to existing customers.
Photo printing companies have realized that using AI in photo album design software can empower their customers to build their own unique designs in a short amount of time. The following two strategies are already being incorporated in many photo product businesses:
AI-based software can help improve customer experience and upsell to existing customers.
This past year has emphasized that if brands and retailers want to attain the level of customization expected from modern customers, they must invest in and develop technology that collects and measures the data needed to deliver a personalized customer experience and boost the customer journey. As a result, brands are increasingly leveraging cutting-edge technology including AI-driven software, augmented reality (AR), and meta-trends that can help boost customer experience or upsell to existing customers.
Photo printing companies have realized that using AI in photo album design software can empower their customers to build their own unique designs and cater more precisely to the customer demand—no matter what that unique demand may be.
4. Customer Experience REMAINED at the Forefront
In this post-pandemic period, enterprises have been forced to understand and respond to their customers to a new level, and empathy has become a top driver in customer engagement.
According to a Twilio report on the state of personalization, 75% of businesses believe personalization is table stakes for digital experiences. In today's retail environment, 80% of buyers have come to expect a personalized shopping experience. This same logic has pertained to the photo product industry over the past several months, and increasingly so. Target consumer groups like GenZ, millennials as well as enterprises have shown an overwhelming preference for personalized and corporate gifting, which has enhanced the demand for personalized photo printing and merchandise.
At ip.labs, we've continued to work on an expanding range of personalized photo product tools to answer this demand, by providing an easy to integrate Mobile Software toolkit for any already established photo commerce apps regardless of geographies, customer segments or the tech stack of their existing apps. The Mobile SDK not only offers our best in class multi-platform editors, but also a turnkey solution for Design and Print ecosystem that empowers any existing app business to sell personalized photo products. We vision that this Mobile toolkit is useful not only for existing Photo Product Retailers but also for Photo apps and Mobile commerce businesses across industries, like Pet products or Baby journey curators, to name a few.
This solution offers a unique opportunity for apps to bring photo product commerce to their already existing user base and leverage the power of personalization.
5. A Look to the Future
If 2022 has taught us anything, it is that we can never be certain what kind of world we will be looking at in 12 months time. This is true on a global scale, but it's also true of the photo product business market.
Moves toward online purchasing and delivery continue to expand at rapid speeds, and companies able to proactively incorporate these changes into their products and services will be able to successfully adapt to evolving market demand. Retailers and photo commerce businesses should look to future-proof their products and services in order to best adapt, with technologies such as AI and low-code solutions offering greater agility.
As we look toward 2023, retailers and e-commerce companies should consider investing in the right technology partners to accommodate these changes, or adopting white label solutions rather than relying on internal developers. These investments can help save time and resources, and force fast adaptations if—and when—the market trends begin to shift once again.
---
In conclusion, online purchasing and delivery are constantly expanding, and photo product businesses must continue to adapt to the daily emerging trends. Modern technology such as AI and low-code solutions can be of great assistance to the quickly evolving market. And as we are steadily moving into 2023, a lot of photo product business are advised to consider these put these two aspects to the forefront of their business strategies:
This is why, as a software provider, ip.labs keeps assessing new technologies and include them into our white-label solutions to grow and sustain your photo business.

Hey there! I am the digital marketing manager of ip.labs! I love the whole process of article creation and enjoy writing blog posts. They not only provide the readers with great information but help me, as a digital marketer and writer, learn a lot of new things throughout the research and blog post finalization process. It is a win-win situation! P.S. Hope you like my blog posts!
FEATURED
PHOTO BUSINESS NEWS RIGHT INTO YOUR INBOX
Sign up for the ip.labs monthly now