9 min read
10 Social Media Tips to Drive More Traffic to Your Photo Business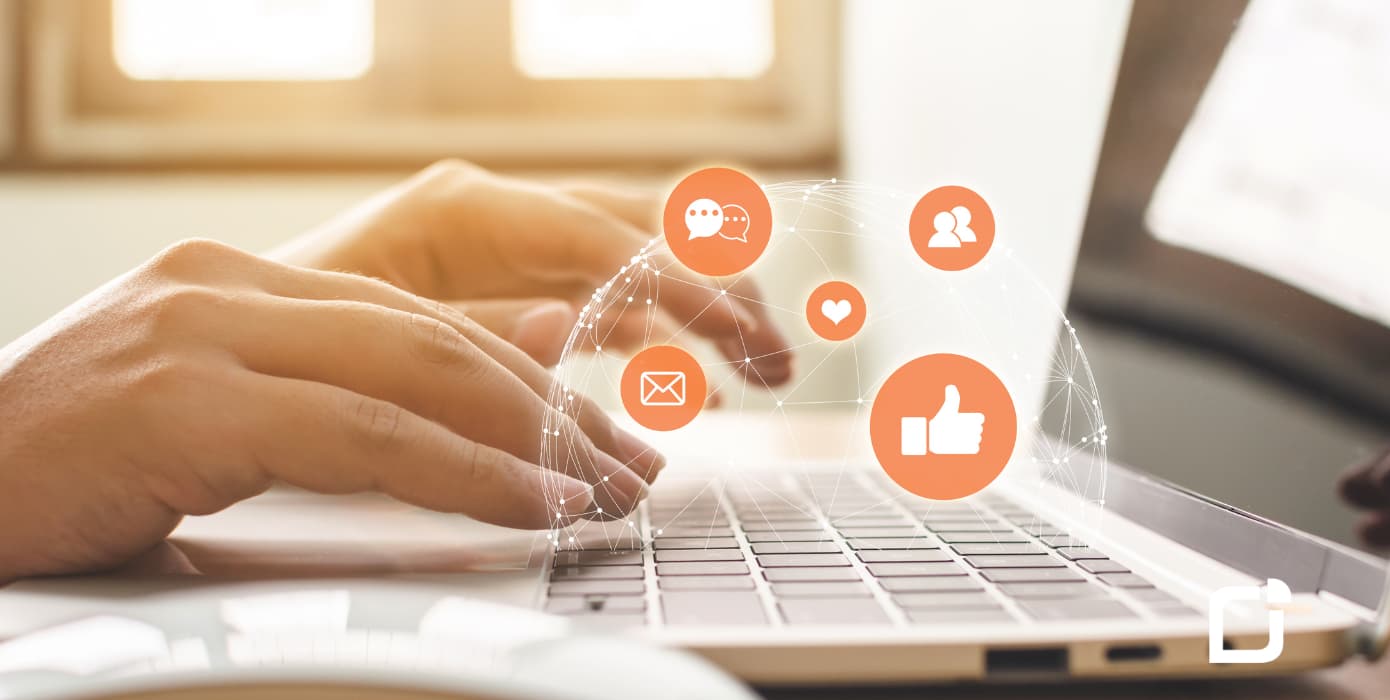 As a photo business owner, driving traffic to your website and your webshop can dramatically increase your sales. As we are living in the era of social media, a lot of branding aspects simply revolve around it. It is important for you to know how you utilize the social media advantages and have a few tricks up your sleeve to get more revenue. Keep reading to learn more about the 10 social media tips that will generate you more traffic, so you can always be on top of your game.
---
Contents
---
How to Get More Traffic for Your Photo Business?
1. Influence

Your

Audience with visual content
Yes, you read it right. First and foremost, you need to catch the viewer's attention. There is no better way to do this than a suitable piece of imagery. As described in our blog posts on visual marketing strategies for photo businesses, the visual material you present within the range of your online presence is truly essential for your success. According to numerous statistics in the marketing field, it is important to once again highlight that humans have an attention span of 8 seconds (which is shorter than the one of a goldfish). For these 8 seconds, you should draw your audience's attention and make them stay. Longer text will not do anything in that case.

Focus on attractive, impressive images and statistics that are modified to fit your brand. Throwing in a few random colors will not do. Keep it simple, neat and fitting for your target group. For example, you have a new product: a personalized glass album cover made of acrylic glass, that you offer in your photo business and want to announce it on social media. Make sure the product stands out in your post image. Not the background, not the text. If you want a few good tools to improve your marketing, we got your back! Check out our blog post listing 10+ simple to use tools to strengthen your photo businesses digital marketing.
2. Bring out social proof for more credibility
Don't be shy! It would be quite beneficial for you to apply social credibility to increase the worth of your online presence. Social proof, like any review or positive feedback, incorporates the human voice into your brand experience. When someone is going to make a purchase or looking for something they desire, they search for reviews from others who have tried a photo product or your service. This is why incorporating reviews, social comments, feedback, etc. into your social media content and website is quite essential. This may be accomplished by inserting any monthly or annual purchases right into the description sections of your social media channels. However, you should keep in mind to only use the social proof that you have permission to reuse and always remember to incorporate third-party media coverage of your brand.
3. RIGHT TIMING IS THE KEY
Watch out for when your target group is most active. There are numerous social media channels analytics tools to help you measuring this. If your photo business operates in Europe, for example, you should frequently post your content at the time when your audience is most active according to cultural habits. It does not make any sense to always post at 6 AM or 8 PM because you read so in some blog article. This way you might not get the wanted engagement. Choose the best time for optimal views. Instead of following best practices for social media post timing, examine your own data. Determine when your target audience is most active to get their attention (and drive them to your store).
4. Be consistent
There are a few ways to engage your social media platforms with more likes, comments and followers. For this, you should be consistent with your posts. Regular social media posting might assist you in developing an effective social media marketing plan. The frequency with which you post and the quantity of followers and likes you receive are determined by different factors:
Time zone/Region
Hashtags
Target audience

Based on statistics, the frequency of posting on social media platforms varies. It is up to you to determine the appropriate frequency with your target audience.
The minimal posting frequency for Instagram is

1-2 posts per week

.
The minimal posting frequency on Facebook is one post per day.
Twitter's minimal posting frequency is

15 tweets per day

.
Tip: You may also keep track of the posting frequency of different competitor companies to determine which speed photo business customers are used to.
5. make your target group feel valuable
Keep in mind, your social media material is centered on your target audience rather than you. Provide information that is useful to them, like tips on how to create a beautiful photo gift for their family. Engage and encourage them to assist you in achieving your goals. When developing content, use open-ended questions to increase interaction. Pose questions that elicit a response. Ask your audience yes or no questions or use a multiple-choice format. It would also be quite beneficial for you if you create polls to communicate with them or organize interactive quizzes and give out photo related prizes to the winners.
6. respond to comments & questions
Make an attempt to respond to each comment on your posts on social media. This helps your readers feel valuable, and your response might occasionally include a link to your website, which provides extra information on the subject. Responding quickly can also serve as a great advantage for your brand. Research concluded by the software company Sprout Social shows that 1 in 3 people go to competitors when their inquiry is ignored on social media. Furthermore, the study has concluded that only 11% of people receive replies from brands, which is a shockingly low number considering the fact that your target group and audience are most essential and deciding of success or failure of a business!

Another competitor may have a larger marketing budget or develop better content, but your brand will prevail if you are responsive, engaging, and establish stable connections. Implement customer service into your social media strategy so that your company can respond to questions and concerns as soon as possible. The customer's experience is important not just to them, but it also shows prospects how well you handle the communication with your potential customers.
7. watch out what keeps your audience most engaged
As a photo business, you should analyze what kind of posts are mostly anticipated by your target group. Take a look at your posts with the most comments and likes. Is it a photo product related post? An update? Are your giveaways doing outstandingly well? Then, it is a sign to stick to the winner of those and keep posting more content that makes your audience excited to see that specific kind of post. Depending on who your target group is, you could consider showing photos of your team during their workday, for example. People love a sneak peek, and behind the scene posts are incredibly successful for many companies out there. Most important: offer a mix of different kinds of posts because showing the same will get your audience bored pretty soon.
8. keep optimizing your social media channels
Trends and guidelines tend to change quite fast in the social media platforms. Keep an eye on those changes and make sure to keep your profiles optimized. Social media profiles are essential for brand promotion and awareness. A strong social media presence will attract significant traffic to your website. Improving your social media presence is just as crucial as optimizing the SEO of your website. Also, focus on adding relevant keywords in your social media bios. Furthermore, make certain that you do not leave out any information while filling up your profile information. If you include connections to your website in your social network profile biography, your SEO will improve. This is also an important criterion for good SEO for your website. As a result, your social media accounts may be a valuable addition to brand recognition. A streamlined social media presence with the proper collection of keywords and information is required for an optimized website.
9. focus on your most successful social media channel
If you have a few social media channels, which is most likely the case, focus on the one that gets you mos traffic and audience engagement. For example, even in 2022 Facebook is the greatest platform for social media referrals, according to Search Engine Journal, GrowthBadger, and The Economist. This is unsurprising given the fact that Facebook is still the most popular social media network. However, Twitter may be quite powerful when Tweets become viral, resulting in massive amounts of traffic. Meanwhile, according to the study, Instagram and Pinterest are among the social media platforms that produce the least traffic to external websites. In conclusion, social media data differs greatly by the type of your business, so determining the optimal social media outlet for your company and demographics are equally critical to bringing the maximum traffic to your website.
10. check on your competitors from time to time
This trick never fails! Observing your competitors' moves and strategies can influence you to strive for the better. For example, you see that another photo business has a better social media engagement than you? This might be discouraging at first, but instead of feeling bad about it for too long, use this time to analyze what is it that they are doing different from you. What time are they posting? How are their social media posts structured? What kind of visual content do they use? All of this will definitely help your business improve. Social networking is a difficult world to navigate. And nowadays, with all these bots and fake followers, it gets even harder. Before you start posting, learn everything you can about your rivals. This offers you a clear picture of how you might expand your social circle. Instead of imitating your competition, learn about their techniques and develop your own.
---
It is most important to keep a track of what makes your audience interested to interact with the content you post on your social media channels. The social media strategies are changing day by day and as a photo business owner you need to keep altering your plans according to the latest trends. However, if you consider the 10 social media tips provided above, you are definitely set to tackle the challenges in your photo business.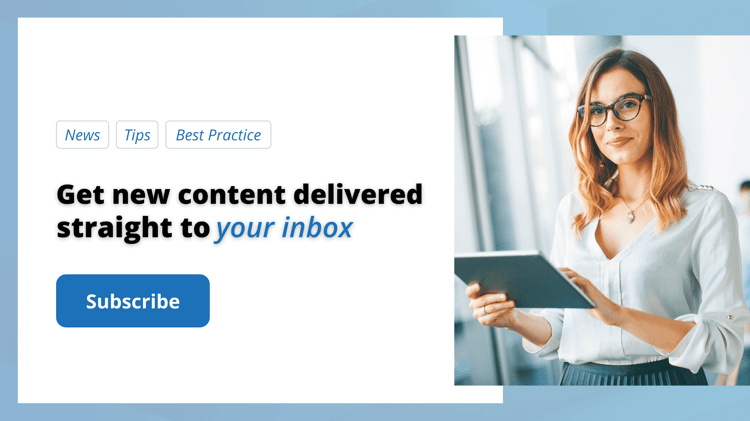 Hey there! I am a content creator & marketing assistant at ip.labs! I love the whole process of article creation and enjoy writing blog posts. They not only provide the readers with significant interesting information but help me, as a writer, to learn a lot of new things throughout the research and blog post finalization process. It is a win-win situation!
FEATURED
PHOTO BUSINESS NEWS RIGHT INTO YOUR INBOX
Sign up for the ip.labs monthly now