4 min read
13 KPIs to Consider for your Photo Business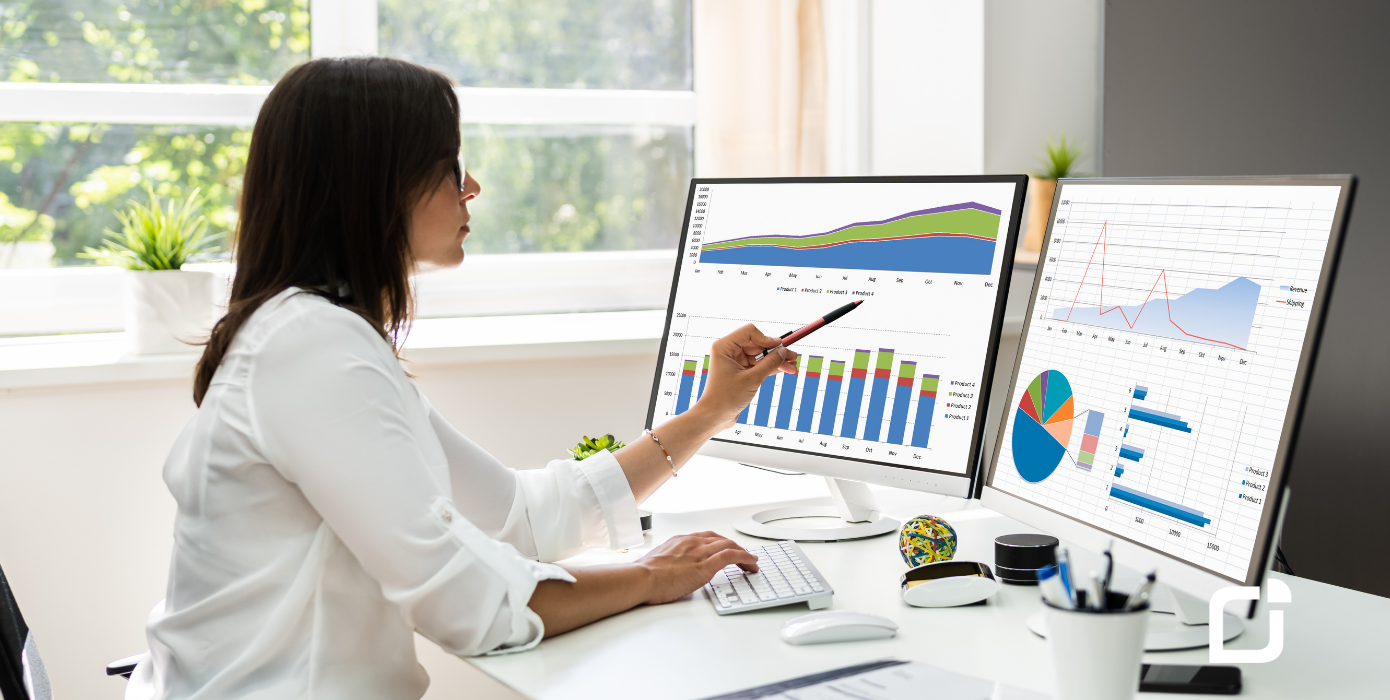 A well-running photo business is the foundation of success. But how do you measure this in your business and how can data be best used for further optimization?
Quantifying your current performance using key performance indicators (KPIs) gives you a framework against which to evaluate your progress.
This is based on specific KPIs that are aligned with the goals of the business and each individual team member.
You don't have KPIs you're tracking yet? Then decide where to start and which KPIs are right for you.
Are you already tracking KPIs in your company? In addition to selecting the right KPIs, it is crucial to regularly review and adjust them in order to gain an overview of how your program is working and how it can be optimized.
---
Contents
---

How to Find the Right KPIs for your Photo Business
First, What is a KPI?

A Key Performance Indicator, or KPI, is an important metric that can be used to measure the performance of an activity of a company or business. Many KPIs exist for different business units and activities. The easily understandable performance indicators can be used for continuous monitoring of target achievement.
In short, KPIs are quantifiable metrics or data points that allow you to measure your organization's performance in relation to a goal.

So much for the theory. The bottom line is that there are numerous KPIs that you can track to measure the performance of your business. We present an overview of KPIs that are specifically significant in your Photo Business.
Quantitative and Qualitative KPIs
There are other differentiations between KPIs, such as 'leading' KPIs (predicting future performance) or 'lagging' KPIs (describing a past result). Crucial to the basic choice, however, is this first:
Quantitative KPIs are based on numbers that can be easily measured or calculated, such as the customer lifetime value (CLV).
Qualitative KPIs refer to opinion- or emotion-based data and offer some room for interpretation in the analysis. They help to evaluate specific measures, for example, customer satisfaction e.g. assessing user experience with a website.
Important KPIs for Your Photo Business - Overview
In our experience, the following KPIs are important for any photo business. Of course, this list does not claim to be complete. In the end, it is the individual business goal that is decisive.
---
Monthly recurring revenue (MRR)
Proportion of product sales
Number of regular customers
Churn of (regular) customers
Average sales per order and per customer relationship
Unique visitors
Page views
Time on page
Customer satisfaction
Market share
Mention and rating in (professional) articles
Growth of social recommendations
Capital expenditure
---

Choosing Photo Business KPIs

How to Determine KPIs for Your Photo Business
A KPI cannot exist in a vacuum. You need multiple data points to provide context and a target for which direction your team is moving. In other words, you first need to know which direction you are moving in and whether that is the right path.
This is the starting point: Choose KPIs that are directly related to your business goals.
Your first course of action, therefore, must be to ask yourself the following questions:
What are the company's goals?
Which areas of the business need to be optimized and with what priority?
By answering these questions thoughtfully and honestly, you will find the right KPIs for your photo business. For example, a KPI could relate to your goal of increasing sales or even improving customer service.

A Tip for Making KPI Selection a Success
Focus on a few KPIs rather than a multitude with a resulting plethora of data.
Therefore: The right approach
Identify the most important KPIs for your photo business at the beginning and focus on them.
Collect and analyze extensive data on these KPIs through measurements and reporting. This will help you to make sense of these KPIs already and yet not be overwhelmed by data and lose focus.
As an intermediate step, try to define so-called Critical Success Factors (CSF), in other words, success factors on which your company's success essentially depends. Use these to prioritise your KPIs
Gradually add more KPIs.
Review and challenge your KPIs at regular intervals. Keep in mind that they should always be in line with your overall business goals.

Working with Photo Business KPIs at a Glance

One thing to remember about KPIs is that they are meant to measure your most significant indicators. Therefore, focus on the most critical ones and make sure they are in line with your overall business goals. Set the goals for your team, decide how you will measure current performance against those goals, and then be prepared to adjust them as needed.
Take a regular review of your KPIs and set specific time frames for this. Your photo business will need to adapt to constant developments. Keep this in mind with regard to your KPIs in order to achieve the best possible optimization.
This article was updated on 18-07-2022.
Hello everyone! I am a project manager at ip.labs. Here, together with my colleagues, I manage our new and existing customers. Through my law studies, I have learned to look at issues from all perspectives. This helps me to put myself in the position of our partners and to make sure that a good running business can become even better. Oh, and I also like dogs.
FEATURED
PHOTO BUSINESS NEWS RIGHT INTO YOUR INBOX
Sign up for the ip.labs monthly now